Harrier Sheds operates in New Zealand and Australia, through locally owned merchants specialising in supplying pole shed buildings, timber, hardware and building supplies.
Because Harrier and our stores specialise in timber buildings we can design and quote sheds quickly that are both affordable and quick & easy to construct…. meaning a more competitive deal for you!. Harrier can provide the best option for competitive timber pole shed buildings including; farm buildings, workshops, garages, vehicle and utility sheds, storage sheds and animal shelters. Timber pole shed buildings use tried and tested materials that have endured and performed over many decades of use.
Our goodwill and reputation for supplying quality sheds and buildings is the result of consistently delivering outstanding service, great value and buildings that meet our customers' requirements. Our team of locally owned and operated stores are specialist shed and timber merchants who are passionate about service and going the extra mile for their customers.
Whether you call it a farm shed, farm building, pole shed, timber shed or barn we can customize your ideas to design the perfect building for your needs. So, let Harrier create the shed that's in your head today! 
Great knowledge and service
We are really pleased with our new shed which looks great in colour steel and a gable roof. We're really appreciative of the great knowledge and service from Rob Murphy at Nelson ITM. We look forward to years of service from our shed and workshop which has real good lighting with 2 windows, much better than what we had previously, cheers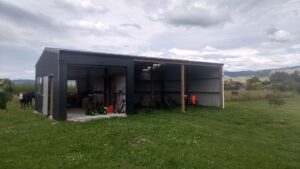 S. Bryant, Nelson
Timely delivery of products and the helpfulness of staff
I was impressed with the timely delivery of products and the helpfulness of staff from the operations manager to the delivery driver. Nothing was too much trouble from communicating about the job, variances on the original plan, helpful advice and the placement of delivery goods which meant our day to day life and farming operations were unimpeded. I would have no hesitation to recommend for any sheds you would like built in the future.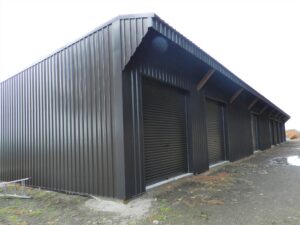 D. and K. Cooper, Blenheim
Great Service
Your professionalism and constant attention to detail whilst project managing the building of our shed at Upper Moutere was over and above what we ever would have expected. When it is staffed thoughtfully, with knowledgeable and passionate staff and at the same time, supplying its customers with top quality products, at a great price, on time and without delays then it is actually a really pleasant experience. We really enjoyed the journey and experience of the shed build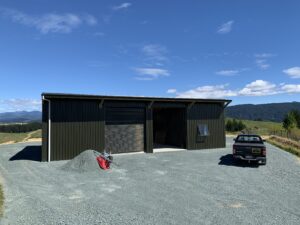 L. Creed, Upper Moutere
Awesome Quotes!
The team made selecting and purchasing a shed that would meet my requirement simple and easy. I'm more than happy with the finished product and without hesitation
recommend as the first choice if purchasing a pole shed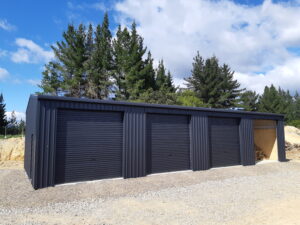 D. Gollop, Redwood Valley